Dates: 19–22 April
Venue: Portrush Presbyterian Church
Whether you're a CEF volunteer, someone involved or interested in children's ministry, or someone wanting to hear great Bible teaching, CEF Easter Conference has something for you! We have a great lineup of speakers who will be teaching from the Bible, reporting on mission work and leading seminars on topics relevant to both children's ministry and to living the Christian life. If you're a youth or young adult, you can book in to our youth or young adult house parties for the weekend, and there are special 'Meltdown' events for you in the evenings. 'All Aboard' Kid's Club and crèche facilities are also available.
You'll also be able to browse the children's ministry resource shop, The Good Book Company bookstall, meet CEF workers and make new friends over a cup of coffee.
Easter Conference is free, has a very relaxed atmosphere, and you'll be made very welcome—we look forward to meeting you over the weekend!
We look forward to seeing you there, and we thoroughly believe it will be time well spent!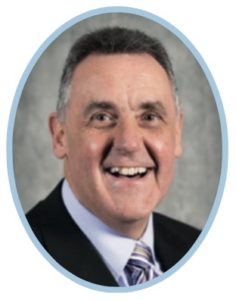 John Taylor
John was brought up in Cookstown and became a Christian in 1981. He attended the Irish Baptist College to train for ministry and has been involved in pastoral work for many years. John also served with the Slavic Gospel Association in Eastern and Central Europe and also in Central Asia. He has been married to Christine for over forty years and has two children and four grandchildren. John is presently pastor of Banbridge Baptist Church.
Bogdan Bassara
Bogdan was saved as a five-year-old, when his dad explained the Gospel to him using The Wordless Book. Bogdan's passion is to see the power of the printed and digital page spreading the Good News around the world. He completed studies in journalism and theology at university in Poland and seminary in the Netherlands. Since 2003 he has been serving with CEFEurope and since 2010 as the International Multimedia Director. He loves to motivate and equip others to use multimedia items to reach and teach boys and girls. Bogdan is married to Agnieszka and they have three children – Dominika (13), Filip (10) and Piotr (6).
Gilly Carson
Gilly lives and works in Portadown. He has just stepped down from his post in the emergency department of Craigavon Area Hospital. It's really retirement but it sounds better when you describe it like this! He is an elder in 1st Portadown Presbyterian Church and has been involved in a regular student ministry every Saturday night in Portadown over the past few years. Gilly is also a very keen Ulster rugby supporter which has its obvious challenges. He loves to visit London and go to the theatre, watch cricket at Lords and worship in All Souls Church.
Jim Crookes
Jim is Chairman of the Christian Unions Ireland (CUI). He is a former Director of Software Engineering at BT Group and now serves as a Bible teacher and elder at Crescent Church Belfast. He runs a weekly apologetics class for students at Queen's University, and is a regular speaker at CUs across Ireland.
Keith Preston
Keith has served with the Irish Mission of the Presbyterian Church in Ireland since 1986. He is currently serving in The International Meeting Point, a PCI/ South Belfast Presbytery outreach to asylum seekers and refugees on the Lisburn Road, Belfast. IMP provides practical/spiritual help such as food, Esol Classes as well as Bible Study.