Senior Youth Challenge
Senior Youth Challenge (SYC) caters for late teens (16+) and twenties, and meets monthly. New members are always welcome.
Groups meet across Northern Ireland to have fellowship together, read and study God's Word on a range of relevant subjects, praise God and pray together. Groups also keep in touch with the ministry of CEF in the local area and some members get involved in outreach to children through the various ministries of CEF.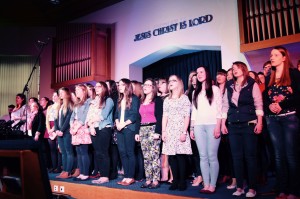 Several groups also meet in the Republic of Ireland. National events include an evening at Dundonald Ice Bowl, a summer BBQ and a Christmas social.
Interested? Then contact us for details of your local SYC rep.