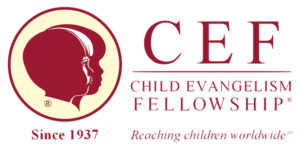 CEF of Ireland is seeking to appoint a Supporter Care Administrator to work in our National Office in Belfast. Please refer to the Job Description and Person Specification below for more details.
Our finance team carry significant responsibilities, from administrating the accounts of the mission, to processing payroll, to ensuring financial gifts are properly designated as per the giver's wishes. The successful candidate will become a key member of the team, working within our broader National Office team. Their primary responsibility will be in ensuring donations are recorded, designated correctly and thanked accordingly. They will liaise with both financial supporters and CEF workers, answering queries and ensuring the smooth and accurate handling of donations to the mission. They will also play a role in other general duties within the finance office, the full National Office team and the wider mission. See Job Description and Person Specification for further information.
You will need to be a Christian who agrees with our statement of faith, and be willing to work in our National Office in Belfast.
Child Evangelism Fellowship of Ireland's vision is to enable every child, in every county, to be in God's Word every day. We're part of the worldwide CEF family, an interdenominational, international children's mission, working in nearly every country around the globe. We work closely with the local church, enabling them to reach and disciple children with the Good News of Jesus, by providing training and engaging resources. We write material, hold camps and have year-round ministries to both children and teenagers..
For more details contact:
Andrew McNabb
Contact via Email
199 Templemore Avenue, Belfast, BT54FR
028 9073 2263
Closing date: 1pm on Friday 5th August, 2022